about
limitations
Lorrendraaier
founder
We are a so-called

Yacht Registrars
Based in the Netherlands, Lorrendraaier is a highly specialised bureau solely focused on the management and registration of Pleasure Crafts and Commercial Cruising Vessels in the European Union.
Our clientele vary from private yachts owners to commercial entities such as charter companies, yacht dealerships, yacht brokers, shipyards, specialised service providers, etc.
As a Yacht Registrar we most certainly do not claim to be the biggest in Europe, as we have no idea how many boats our colleagues represent and register for their clients. We are however confident that services we offer to yacht owners and the leisure marine professionals is one of a very high standard, whether we have to register for you one or one thousand boats. We are one of the few yacht registrars in the European Union, that is ISO 9001:2015 certified.
The services we offer as yacht registrars are limited to the management and administration of yacht registrations and related services such as the registration of ship station licences.
In some cases, clients require a corporate construction with fiscal friendly consequences. As yacht registrars we know our limitations and are no experts in that field, but we would be more than happy to recommend a specialist such as a fiscal lawyer, accountant and/or notary with whom we have working experience and does have that specific field of expertise.
Why the name

Lorrendraaier?
In 1602, the very first chartered company ever was established and was called the VOC (Vereenigde Oost-Indische Compagnie) and were referred to by the British as the Dutch East India Company.
The VOC was a very powerful organisation, as the Dutch government granted them a 21-year monopoly on Dutch spice trade.
Entrepreneurship being one of the key characteristics of the Dutch throughout the ages, you can imagine that there were entrepreneurs who thought very little of the monopoly position of the VOC and started trading outside of the boundaries imposed by the VOC.
It were these entrepreneurs that were called "Lorrendraaiers". Although widely claimed to be pirates and active in trade in slaves, that was most certainly not the case as the slave trade was too complicated of an undertaking.
No, with their relatively small boats they limited themselves to commodities such spices, gold and ivory.
Why the name "Lorrendraaier"? Well because we believe in free trade, despise cartel forming and like to do things a bit different from the mainstream.
Lorrendraaier was founded by Boudewijn Meijer, who has over 25 years of experience in the service industry under his belt, particularly in the B2B services industry.
Lorrendraaier was established in a reaction to certain demands in the market, which could not be met up until then. A business model was developed whereby the professional clients are not considered as traditional customers, but more as partners.
EU
Flag state registration
ROW
Flag state withdrawal
Full Service
Withdrawal & registration
Clients
EU citizens/companies
In 2017 Lorrendraaier became ISO 9001 certified. Something we are rather proud of is that we are one of the very view specialised ships registrar that takes their quality standards seriously and are therefore not afraid to have them audited.
As transparency is our middle-name, we are not afraid to publish the results of the customer satisfaction survey which is conducted annually. Sure we can manipulate the figures for all to look stunningly well, but who will we be fooling……..ourselves primarily, is it not!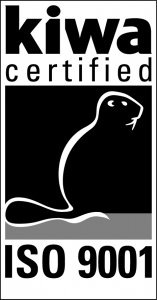 HISWA-RECORN is the largest association for the watersport and recreational trade and industry in the Netherlands. Over 2400 watersport and recreational companies are member of the HISWA-RECRON. Apart from ship yards, yacht brokers and marinas, also specialised services providers such as insurance brokers, lawyers, accountants, marketing bureaus are member of the association.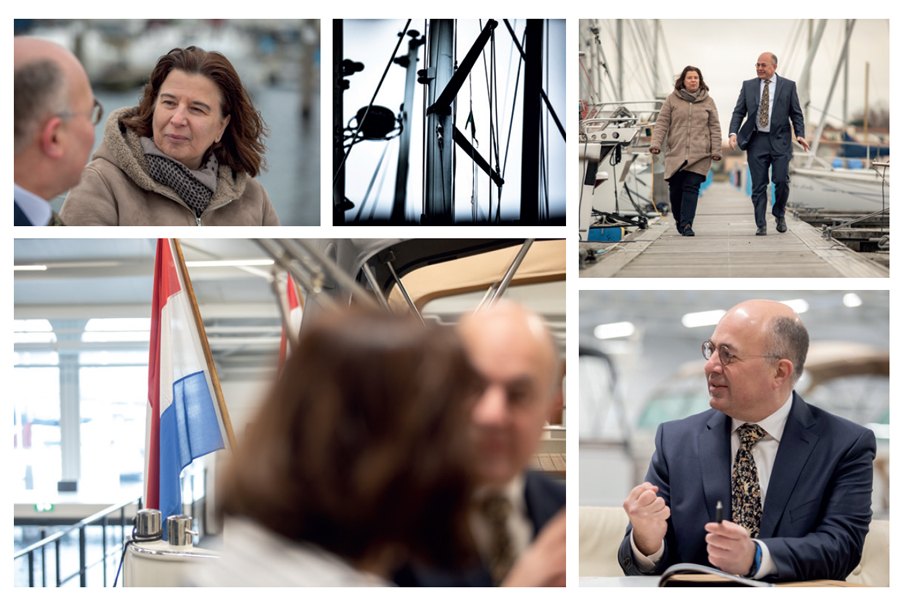 Publication : Terzake
Type             : Business-2-business customer magazine of the Kadaster
Early 2019, Boudewijn Meijer (proprietor of Lorrendraaier) was interviewed for an article on yacht registration in the Netherlands. The article appeared in the customer magazine of the Kadaster, managers and administrators of the Dutch ships registrar.